Our partnership with Inexika on the 2Checkout Mobile apps have been a pleasant and exceptionally productive experience. With Inexika's help we quickly launched 2Checkout Mobile for three platforms – iPhone, iPad and Android, and accomplished our tight schedule. I'm really impressed by the work and results of Inexika. Their attention to detail, from requirements to testing, have been great.
2checkout.com would definitely use their services again, whenever it comes to creating a robust and solid application on time.
We've been working with Inexika Inc. for over 8 years now and we appreciate the quality of work they've been keeping for years.
With great attention to detail, they professionally perform development in a wide range of areas, from eDiscovery projects related with processing large volumes of data, to web applications.
Inexika Inc. works with efficiency to meet our demands. For a long time this company has proved to be a stable and reliable partner, providing high efficiency, reliability and flexible approach to our needs.
I highly recommend the services of Inexika Inc.
Inexika Inc. has been a great software development partner for more than 4 years and we really enjoy working with them. The quality of work is very good and our team lead Nikolay was always on top of the project and still is.
The company can cover all details and be a great guide from the first product idea, developing the prototype and finalizing a working product.
They supported us with our flagship product Performance Analyzer (VMware vSphere analytics and monitoring that is used by hundreds of customers. Performance Analyzer also supports other Hypervisor and applications, like Microsoft SQL, Oracle and many more). We wanted to improving the web admin interface and some existing features and Inexika was a great help.
In 2015 we released a community project called OpBot, a chat bot that is used for managing VMware vSphere through Slack chat and Rocket chat. Inexika was crucial to get the prototype done in a very fast and agile way. Furthermore, they build the central management platform on Microsoft Azure for OpBot.
We like the agility and efficiency of the whole team without being stuck with micromanagement of near/offshored resources.
We at Opvizor, can only recommend Inexika as a great and long-term partner.

Our company works with eQuality Solutions since December 2002, and we're glad with our joint work and achieved results. We work with several companies providing services in IT area. eQuality Solutions is remarkable for its high professionalism, eager to understand and satisfy client's needs, passion. We are turning to eQuality Solutions to accomplish projects requiring integration of Lotus Notes/Domino and third-party platforms applications. We wish the company further constructive success and good luck in their complex and essential business.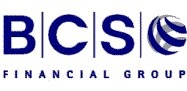 Our company works with Inexika Inc. since December 2002, and we're glad with our joint work and achieved results.
We work with many companies providing services in IT area. Inexika Inc. is remarkable for its high professionalism, eager to understand and satisfy client's needs.
They professionally applied the best Microsoft technologies such as ASP.NET .NET Core, SharePoint, BizTalk, SQL Server, etc., web UI toolkits – ReactJS, DurandalJS, KnockoutJS, Bootstrap, etc., solutions implemented using microservice architectures, and IBM Notes/Domino solutions.
I highly recommend custom software development services of Inexika Inc.
I would like highly recommend eQuality Solutions with regards to their programming services. They provide excellent, solutions and deliver results in a timely manner.
For over one year, my colleagues and I have worked with eQuality Solutions, and specifically Dmitry Beloglazov on a complex and challenging project. The team at eQuality is second to none. Dmitry managed the project and provided technical knowledge and leadership. In addition, his strong communication skills and business acumen helped to bridge the gap between the business goals of the project and the technical demands of developing the solution. Communication was never an issue as they were always accommodating (we are based in eastern U.S.). Despite distance and time difference, eQuality was always responsive.
I have had extensive experience working with different programming teams from many companies (Fortune 100 and Fortune 500 companies); eQuality is one of the best.
I would not hesitate to use them again for future projects and I would highly recommend them to anyone in need of knowledgeable and capable programmers.
The team at Inexika did a fantastic job on the Memory Jar app and I would thoroughly recommend their work to anyone. Their communication was exceptional and they understood all instructions and requirements very well. Not once was there a major misunderstanding. The team was also proactive in keeping me up-to-date and I regularly had new builds to test on my iPhone. They delivered on-time and with a great level of quality. I was also very impressed with how Inexika were able to handle the project when the lead developer assigned to the app had to go to the United States. I was concerned about the transition but the team at Inexika never missed a beat and the app development continued to the end without a problem. Lastly, I would also say that the team at Inexika were able to add their own good advice and suggestions into the application which helped make it even better. They didn't just ask for direction but made suggestions for improvements too. Well done to the team at Inexika and I'm looking forward to working with them again on other projects.
Сollaboration of Oldham group of companies and eQuality Solutions had started in November 2002. eQuality Solutions experts performed full set of actions aimed to support and develop distributed information system for Oldham group. All works were performed on the highest professional level with very creative approach. We recommend eQuality Solutions as the provider of modern complex solutions in IT area.
We purchased eQuality FlexFlow software in the end of 2003, to automate business processes in Lotus Notes applications. Implementation tool very little time and gained result is completely satisfying our needs. eQuality Solutions specialists also performed work to optimize our vital application – project management system. As the result performance was increased dramatically.
ITC is very glad with this cooperation, and highly evaluates the level of competency, professionalism, software products and services provided by eQuality Solutions.
We've been working with eQuality Solutions for over 5 years now and we appreciate the quality of work they've been keeping for years. With their great attention to details we were able to elaborate the requirements for our system together, and they implemented it on time and on budget. They professionally applied the latest Microsoft technologies such as .NET Framework, SQL Server, ASP.NET and AJAX, and the resulting system perfectly fit our needs.
ASIA Consulting Group is expressing it's thanks to eQuality Solutions' specialists for the work they did to install, setup and deploy IBM Lotus Notes/Domino to automate company's workflow. Works were done at highest professional level, at high quality and within defined time-frames. We see eQuality Solutions as the reliable partner, and development of our collaboration with them would help in further technical equipment of our company and implementation of the curring edge informational technologies.
Inexika's experts took part in development of our new clients' interaction workflow management system, which is aimed to deliver our service to individual pharmacies and pharmaceutical networks in all regions of Russian Federation covered by our company's business. Their responsibility was to design and develop the client application, which must work regardless of presence of modern computing equipment, and sometimes even absence of modern high performance computers on our client's sites. Also, together with our team, Inexika has designed and implemented a reliable data interchange protocol, which ensures uninterrupted orders processing, regardless of the communication channels stability.
The work was done in a very tight time-frame, and a pilot version of the project was ready during less than three months, and it is already being deployed on client's sites now. I look forward for further constructive and fruitful collaboration with Inexika team, and I highly recommend their experts as strong professionals, who take full responsibility and thoroughness in projects they work on.